I've been in the midst of a big project at work which involves about 850 kids and 750 adults. All week we've been turning out photos, videos, and social media updates. It's been fun and exhausting. My next hurdle is taking the whole week and distilling it down to a 90-second highlight reel. Wish me luck.
And now. . . The Good Stuff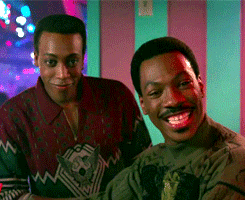 Sir Don McCullin In Kolkata
I've been a fan of Don McCullin's work for a long time. It's inspiring to see a man at his age still producing and creating work that gets him excited. Despite this video being basically an ad for Canon gear I still loved watching it.
Why a "perfect" ending isn't always the best option
I really liked hearing this storytelling flow breakdown of following an external journey and the internal journey.
1. A sequence of events
2. It made me feel like this
3. Which meant . . .
Hold up!!
The mograph community is all abuzz about Hold Frame. This is a site that provides a "highly curated collection of project files to purchase for educational purposes from some of the best in the animation and motion design community." It's pretty amazing.
Here are some things that are inspiring me this week
Jill Senft's "Treemendous" zine about trees and puns
Eleanor Shakespeare reveals how she creates photomontages on a tight deadline
Bookmarkable
Here's a couple of articles I made sure to save in my bookmarks, you might want to do the same.
Public Speaking is Terrifying—6 Ways to Deliver Like a Pro
The 4 Phases Of Developing Your Creative Voice
Premiere Pro Tip of the Week
I've been on a tight deadline this week cutting the aforementioned highlight reel as footage is coming in. There's a lot of footage. I found that once I placed a clip in a sequence somewhere sometimes I often would want to go back and find that clip in the project folder. I was doing this numerous times during each edit session. I got tired of Right-Clicking the clip in the sequence to activate the drop-down menu to find the "Reveal in Project". So I went in and created a Keyboard Shortcut for it. For me, I just made it "Option+R"
Ok, that's it for me this week. Time to put the equipment away.
SaveSave
SaveSave