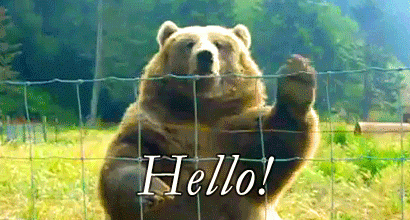 Let's jump right in, shall we?
GOOD READS
Erik Spiekermann on breathing new life into unfinished fonts, not working for assholes and how nothing comes for free
"Having fewer choices is refreshing. So is slowing down. It's like making your own food rather than eating from a cardboard box. It's also quite romantic to make something by hand that didn't exist before."
Don't Be Scared of Being Repetitive.
"Sometimes, our ideas might fail, simply because we haven't gotten them across in the right way."
4 Daily Habits For Creatives To Stay Inspired At All Times
Creative magic happens when you stop fearing the fear
The most important skill nobody taught you
"All of humanity's problems stem from man's inability to sit quietly in a room alone."
The Scientific Method For Sparking And Growing Your Kid's Imagination
'Conan,' '2 Dope Queens' Editor Meaghan Wilbur Brews Up Laughs
5 Lessons in Creativity From Maurice Sendak
TECH
Get better audio for your iPhone with RØDE's new VideoMic Me-L
Thinking about picking one of these up for myself.
COOL MOGRAPH
READ A BOOK
Current book I'm reading is "Ignore Everybody: and 39 Other Keys to Creativity" by Hugh MacLeod

I just cracked it open, but so far I'm really enjoying it. I've enjoyed Hugh's artwork for a long time too on social media.
Check out his website.
AMAZING SHORT DOCUMENTARY
HERE'S MY PREMIERE PRO TIP OF THE WEEK
Hold down the Option+Command keys then click and drag your clip to swap it with another clip in your timeline.
GOOD STUFF VIA EMAIL?
So far I've had a few people express interest in getting this vial an email newsletter. THANK YOU! If you're interested in joining them let me know by filling out the form below. Once I see that a significant number of people have signed up I'll get started!
SaveSave